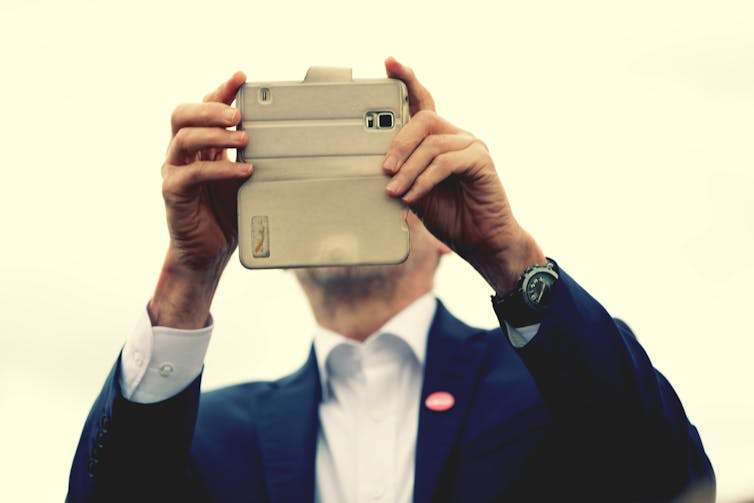 This article was originally published on The Conversation. Read the original article.
It was widely believed that Labour did unexpectedly well in the UK's 2017 general election because of a surge in youth turnout. But this notion has been challenged by findings from the British Election Study (BES). The research notes very little change in the turnout of 18 to 24-year-olds between the 2015 and 2017 general elections – rather, Labour's popularity increased across most age groups. In fact, the authors of the study suggest that large shifts in young voter turnout are unlikely in future elections: voter patterns are "sticky", so people who have voted or abstained in the past will continue to do so.
In the lead up to the 2017 poll, political pundits remarked that Labour's election campaign had something the Conservatives' didn't: young grassroots activists, social media and memes. Together with a manifesto that pledged to abolish tuition fees and restore maintenance grants, many thought Labour's appeal to young people triggered a "youthquake" – a political awakening of younger voters – which lost the Conservative party 13 MPs and gave Labour 30 more, leaving Theresa May with a very bloody nose indeed.
Winners and losers
In the aftermath of the 2017 election, the Conservatives were anxious to close their social media deficit. Conservative MP Ben Bradley tasked with engaging young voters as Conservative vice-chair for youth, while others in the party tried (and failed) to recreate the success of Labour's grass-roots campaign group Momentum, with a Conservative equivalent called Activate. Conservative MPs were also lectured on how to use Instagram – a way of easing them into social media by way of a platform often viewed as a kinder, gentler place for politicians, where they are less likely to attract criticism or abuse.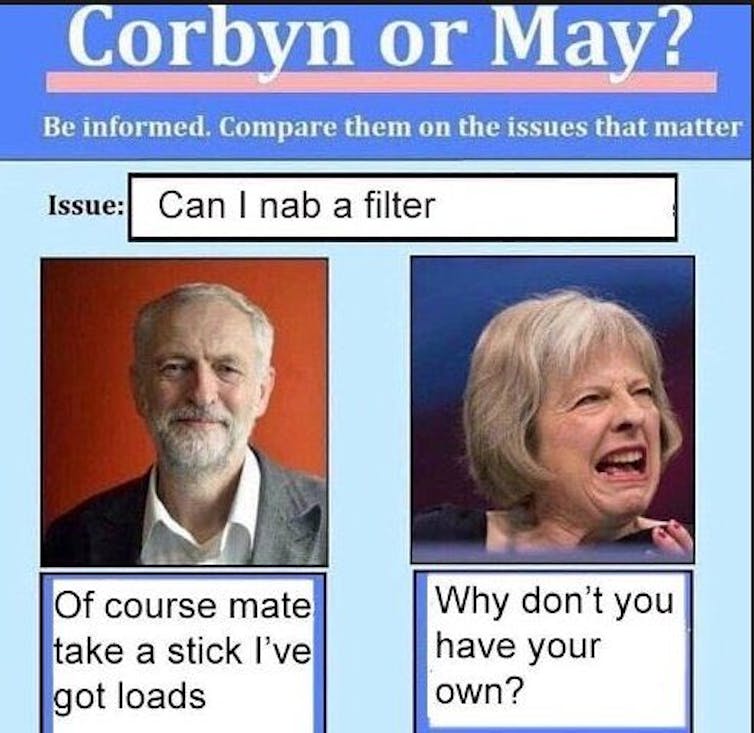 Labour, meanwhile, simply kept on with their social media strategy from the election, generating more posts, more videos and more interaction with younger voters. Even Jeremy Corbyn's words in the House of Commons are influenced by the party's digital content strategy, with statements prepared and planted into Prime Minister's Questions, to be used later in social media videos. Despite all the action taken by the Conservatives to "up their game", Labour is still thought to be the leader on social media.
Now, reports of the BES results have dismissed the youthquake as mere "myth", which suggests that that the millions of pounds spent on social media campaigns by both parties have failed to pay off – at least if the aim was to garner the support of young people. But that doesn't mean the parties will stop using social media to reach out to voters – or that they should.
The game continues
Social media is no longer a young person's game. A report by communications regulator OfCom in June 2017 found that a record number of older people are embracing social media, with half of online baby boomers creating social media accounts. This means social media is now an important touchpoint for a generation that is much more likely to vote than than young people. We can now expect parties to start viewing social media as a way to connect with older voters, as well as younger ones.
In any case, social media is already routinely used by MPs and parties, so much so that it's now the norm. In 2018, an MP without any social media presence would be viewed as out-of-touch. MPs are expected to have Twitter and Facebook pages, just as they're expected to have a website, an email address and a telephone number. Dialling down MPs' use of social media would therefore be a sign of defeat.
More to the point, social media does actually work. In the 2015 general election, the Conservative's success was partially attributed to its spend of over £1m on Facebook advertising, which targeted voters with messages based on their core interests, according to Facebook's user data. The Conservatives outspent Labour on Facebook by nearly a factor of 75 for a reason – it worked.
Youthquake or no youthquake, social media platforms have become the site where the battle for the national consciousness is won or lost. After all, it is where the Leave campaign successfully deployed emotional rhetoric to win over the online space over the course of the EU referendum. And Labour's organic approach in 2017, which relied more on supporters sharing posts than paid promotion, shows there is still a place for election campaigning on social media.
The dream of triggering a youthquake though social media may have been shattered, but this won't spell an end to parties seeking to engage with audiences on social media. With newspaper readership falling, and less interest in current affairs content, political parties are seeking new ways to reach voters – and social media is starting to look like one of the few remaining options. So politics is here to stay on social media, and parties are now seeking to be ahead of the digital curve, with established teams waiting in the shadows for the next big internet phenomenon to jump on.
Liam Mcloughlin, PhD Researcher, University of Salford
This article was originally published on The Conversation. Read the original article.